Hungarian VPS rental
The ordered VPS is available within minutes!
Configuration

Bandwidth Up/Dw [Mbit]
Memory [Mb]
CPU [MHz]**
CPU Cores
HDD
Traffic [Gb/hó]
Public IPv4
Native IPV6
Secondary DNS [$/mo.]
Available accessories
Incl. VAT [$/mo.]
Yearly price* [$/mo.]

Minimal

1000/1000
512
1500
2
10Gb SAS
Unlimited
1
5
0.78
[Extras]
7.84 $
6.27 $

Hobby

1000/1000
768
3000
2
40Gb SAS
Unlimited
1
5
0.78
[Extras]
13.73 $
9.76 $

Normal

1000/1000
1024
6000
4
100Gb SAS
Unlimited
1
5
0.78
[Extras]
25.88 $
18.04 $

Bussiness

1000/1000
2048
12000
6
200Gb SAS
Unlimited
1
5
Free
[Extras]
35.29 $
27.45 $

New!

SSD Power

1000/1000
3072
12000
8
40Gb SSD
Unlimited
1
5
Free
[Extras]
35.29 $
27.45 $
We provide free technical service throughout the setting up of your system.
*: The discount price applies to a one year subscription. The discount price is valid until recall and do not go hand in hand with any other restrictions.
**: The actualy CPU speed depends on the host node the VPS is assigned to.
All prices are gross prices.

Available accessories
You can buy supplemental services for your VPS at the site "My services" by clicking ont the name of the VPS wich you want to upgrade.
You can add accessories to your VPS 24/7.

Name

+128Mb RAM
+256Mb RAM
+512Mb RAM
+1024Mb RAM
+1Gb HDD
+5Gb HDD
+10Gb HDD
+20Gb HDD
+50Gb HDD
+250Gb HDD
Extra IP
Secondary DNS
10Gb Central Backup Storage

Pr./mo

0.86 $/mo.
1.65 $/mo.
3.14 $/mo.
4.71 $/mo.
0.39 $/mo.
1.96 $/mo.
3.92 $/mo.
7.84 $/mo.
13.73 $/mo.
45.10 $/mo.
3.14 $/mo.
0.78 $/mo.
0.98 $/mo.

Discount!

Yearly contract

0.63 $/mo.
1.22 $/mo.
2.35 $/mo.
3.92 $/mo.
0.39 $/mo.
1.18 $/mo.
2.16 $/mo.
3.53 $/mo.
7.84 $/mo.
37.25 $/mo.
2.35 $/mo.
0.78 $/mo.
0.78 $/mo.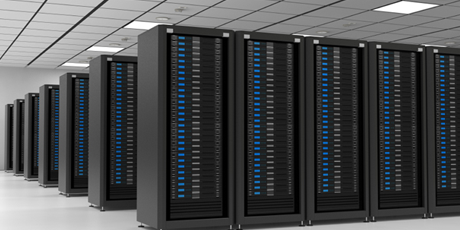 Reliable, high performance
All VPSs as ProfiVPS.hu are running on IBM x3550 and X3650 family servers. We increase our resources according to the demand of our customers so we can always provide maximum performance. VPSs are perfect solutions if you do not need a full server alone but you want full administrational rights in your system (root account). Our VPS servers are located in the hosting rooms of Deninet Ltd. (at the BIX - Budapest Internet Exchange building) building and they have guaranteed 10 Gigabit connection. So you can assume low ping latency and stabile, high bandwidth.

Fedora

Debian

Centos

Ubuntu
Virtualization
Our main service is basen on OpenVZ virtualization, but we can serve fully virtualized environment on demand (onto which the user is able to install any kind of operating system).
The OpenVZ based environment is a shared kernel environment, which provides the best available performance, though only Linux based operation systems are available through it.
The below listed operation systems are available now, but we are eager to install any other if our client needs that.

Centos 5.0
Centos 6.0
Fedora 13
LSuse Linux
Debian 6
Debian 7
Ubuntu 12 LTS
Ubuntu 14 LTS
Scientific Linux 6
Feel free to ask for other!
HyperVM Control Panel
Our clients can easily manage their VPS through HyperVM control panel using features like restarting, stopping, operation system reinstallation. It also enables chaning of system password, and has a Java based SSH console through which they can access their VPS even if they shut off it's network.
Main features:
Boot/Shutdown
Reinstall to any Linux distribution
Hostname setting
Reverse DNS setting
Java IP console for emergencies
and more!